Zybek is Adelaide's leading property professional in providing independent end-to-end solutions with a focus on high quality low density residential developments.
We recognise that projects bring technical and legal complexities with each presenting unique challenges. It is the goal of Zybek, along with our network of trusted professionals to enable any project to be managed for you from inception to completion.
Zybek outlines a detailed schedule and then employs best practices, processes and resources to effectively manage and deliver the project. Throughout the project Zybek keeps everyone well informed whilst focusing on the time, quality and cost outcomes.
Zybek have the experience to manage projects ranging in scope and complexity; and have completed 150+ projects in Adelaide with an end-value equating to $250 million.
OUR SERVICES


BUY
Zybek reviews potential sites based on detailed client requirements including overall budget, preferred location and long-term strategy.

PLAN
Planning is fundamental to every project and requires knowledge of the complex processes as well as dependencies between tasks.

BUILD
For any project, it is essential to obtain a full set of documentation independent of a builder. The tender process can then be conducted with full transparency and ensures that every builder is quoting from the exact same specification. This ultimately delivers the best possible fixed price.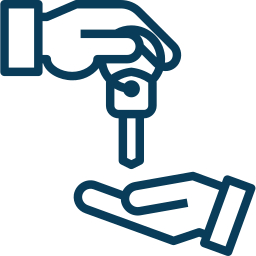 SELL
Zybek can assist you in the sales process of your project, ensuring you maximise your selling price. With the creation of a unique custom process, marketing plan and strategy, Zybek ensures a smooth process that delivers results for every client.
WELCOME PACK DOWNLOAD BELOW

When developing residential property there are 4 key things you need to understand to extract the highest profits:
Optimum build size
Available footprint
Target market & appropriate specification
The costs
This document serves as a guide to help you understand these four areas to help you increase your profits when developing residential property. Remember, an experienced project manager such as Zybek can guide you through this process to help you increase your profits and save your time.
TESTIMONIALS

We recently completed a 3-dwelling development with Simon. Have to say that the entire process was very seamless with Simon's overview from the initial land purchase right through to finishing touches at handover. With a busy lifestyle there was no chance I could have invested the time to achieve the same quality outcome. Simon was completely professional throughout the process and I would not hesitate to recommend his services, a great experience all round and we now have 3 high quality investments to be proud of.
We had no idea which way to go. We had a great block and an idea to develop it but didn't know where to start … A friend put us on to Simon and we didn't look back. We finally got off the display home merry go round and got our weekends back. Simon visited us, asked for our ideas and feedback, and put together a well thought out plan which accurately accounted for every cent and demonstrated a very achievable outcome. We now have 2 beautiful homes in Henley Beach South which have increased our equity. I wish we had met Simon before the land purchase, as he could have helped negotiate an even better deal, thus further increasing our profit in the project.
From start to finish, everything went like a well oiled clock. We turned a patch of dirt into 4 extremely high quality double storey townhouses. The finished product looked like something out of one of those fancy house magazines that celebrities live in. Every step of the way was tracked, and we were always kept well informed and in the loop. A daunting prospect turned into a memorable experience. I would certainly recommend Zybek to anyone even remotely considering a property development, you won't regret it.